Standard & Pochin axial fans are ideal for heating, ventilating and air conditioning. The range includes highly-efficient, plastic-bladed, aerofoil fans up to 1m diameter for general air removal duties, plus metal-bladed fans up to 2m diameter for duties at higher temperatures.
Casings are produced in mild steel as standard with painting normally provided after manufacture although special finishes can be provided for apllications requiring extra protection.
Totally enclosed motors are fitted as standard to a minimum of IP55 protection for non-hazardous applications. For high temperature, hazardous area and secial installation requiremnets motors to the required specification are available.
Bifurcated

The motor is contained in a centre pod out of the airstream and the impeller is driven by an extended shaft. This type of fan is suitable for exhausting contaminated air, hot gases and smoke, dust laden air, steam etc.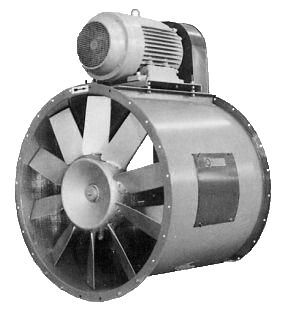 Belt Driven

The casing covers the overall length of the impeller and belt drive assembly. On most fans the motors would not project beyond the casing flanges. An access door can be provided.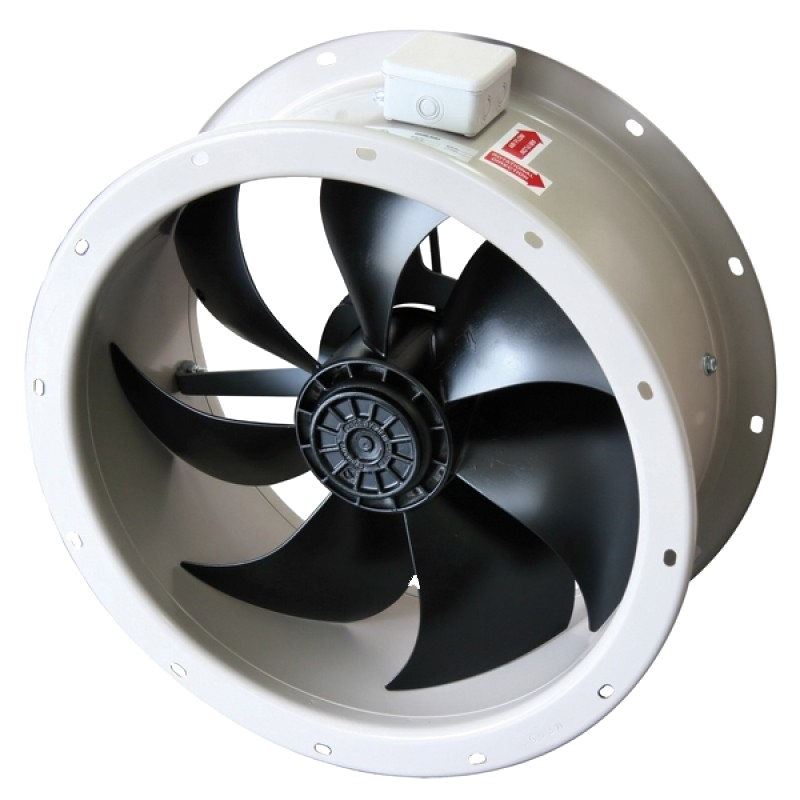 Shortcase

The short casing (SC) covers the impeller only and is normally used in applications where ducting is not required. Usually only the flange of the impeller end of the unit is drilled and no cables or conduit are supplied unless specified. Guards can be provided for either the motor of impeller side of the unit.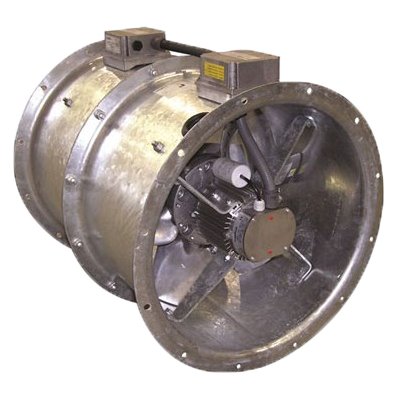 Longcase

This type of casing (LC) covers the overall length of the impeller/motor assembly. An external terminal box is normally provided fitted to the top of the casing of fans fitted with standard, totally enclosed motors. An access door can be provided.